Why We Wear Fair Trade
10 months ago
---
What we wear matters. When we wear it matters too.
This Fashion Revolution Week, on the anniversary of the Rana Plaza factory tragedy, We Wear Fair Trade to take a stand for the people who make our clothes. We also wear Fair Trade to celebrate the movers and shakers of the fashion industry–the thought leaders, CEOs, designers and athletes–who are working hard to do things differently.
In the words of famed surfer and Patagonia ambassador Dave Rastovich, "Our clothes have always had stories–they just weren't always ones we were proud to tell." Fair Trade is beginning to change that.
Telling a New Story
When the factory in Bangladesh collapsed on April 24th, 2013, over 1,100 garment workers lost their lives. They were making clothes that many of us wear everyday. This story of unsafe conditions, along with countless others of low pay, harmful chemicals, and exploitation, shouldn't be the ones we have to tell.
The good news is that there are a growing number of people (makers, sellers, buyers and wearers of clothes) that are taking part in new, albeit way less easy, narrative.
We want to honor just a few of those individuals and brands, and have asked them to take a stand in their favorite Fair Trade Certified ™ apparel. Captured by well-known photographer and subject of the film 180 South, Jeff Johnson, these portraits capture the proud, the rebellious, the entrepreneurial, innovative, trailblazing leaders that are shaping this new world through Fair Trade.
We Wear Fair Trade
Wearing Fair Trade for Patagonia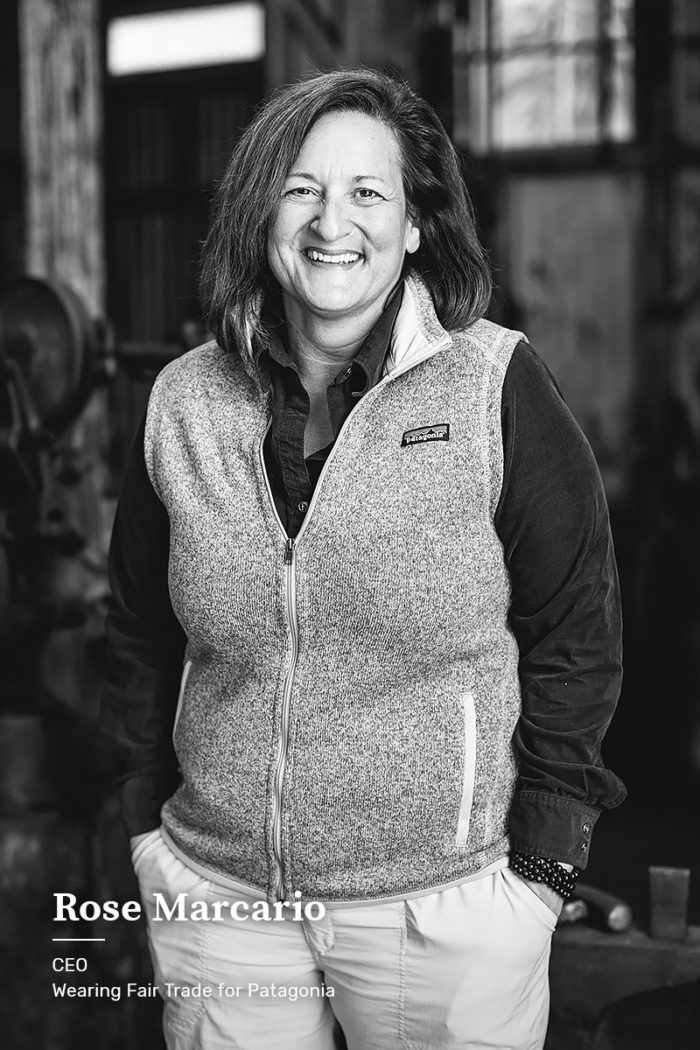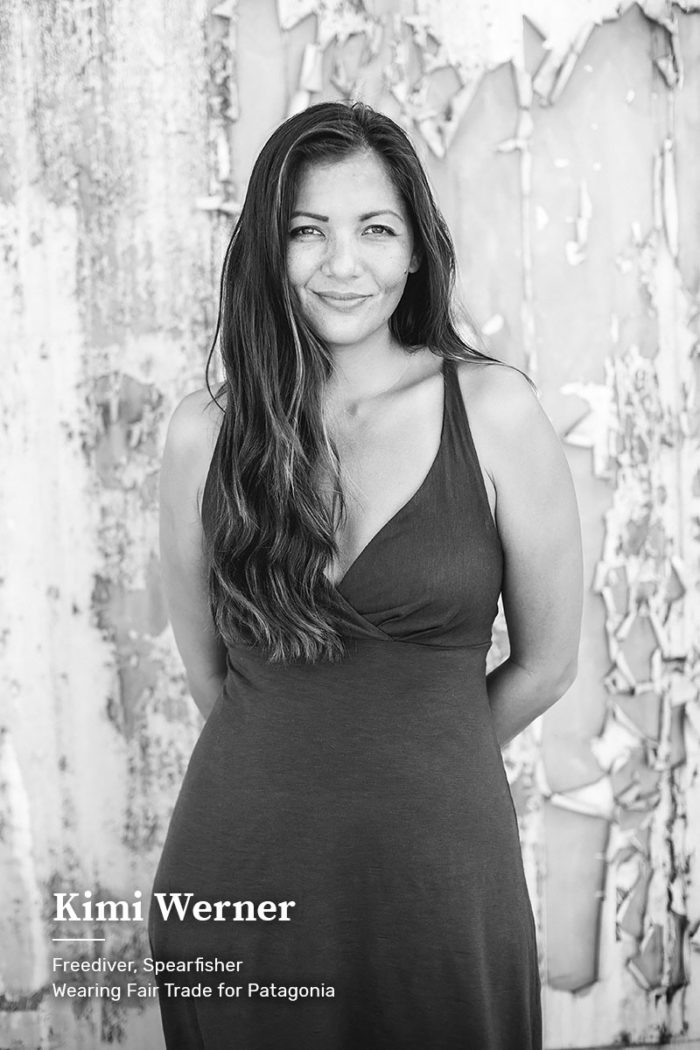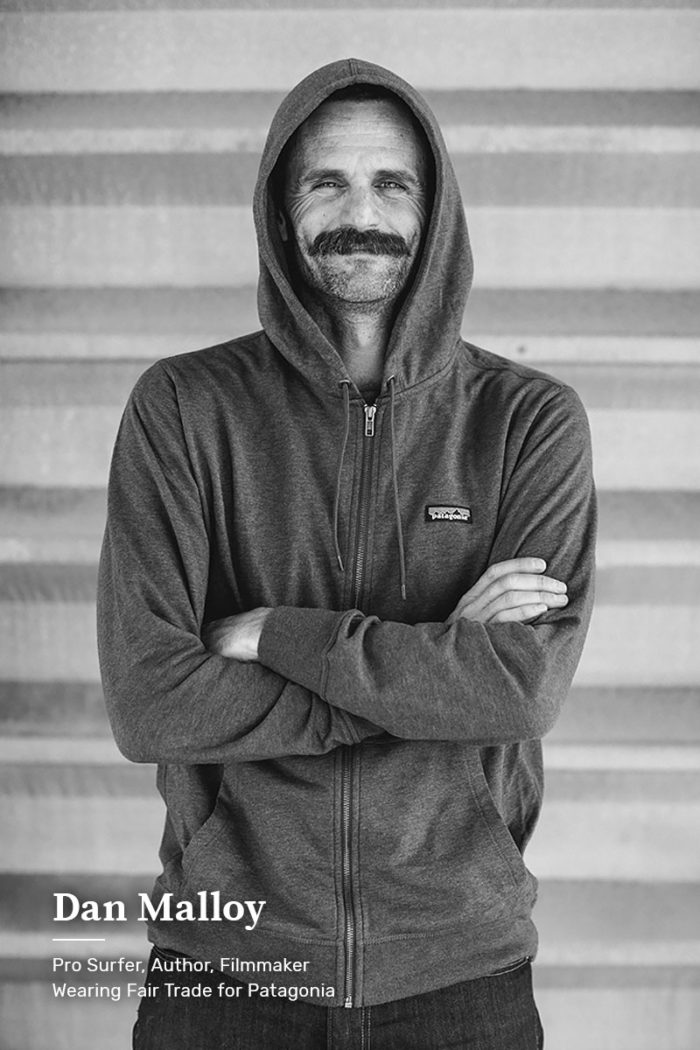 "One important benefit of Fair Trade falls not to the workers, the factory or Patagonia as a brand, but to the consumer who buys a Fair Trade Certified garment: every purchase is a vote, with the pocketbook, for good values, an all too rare opportunity in our global economy." – Rose Marcario
Patagonia is truly out to change the industry. After launching with 10 Fair Trade styles in 2014, they now have 286 different Certified products. That's 30% of their entire line. They were also the first brand to offer Fair Trade Certified™ swimwear. 100% of their bikinis and boardshorts are now made in Fair Trade facilities.
Patagonia's Fair Trade products support workers in Certified factories from Hirdaramani in Sri Lanka to Nature USA in Los Angeles, California.
Wearing Fair Trade for prAna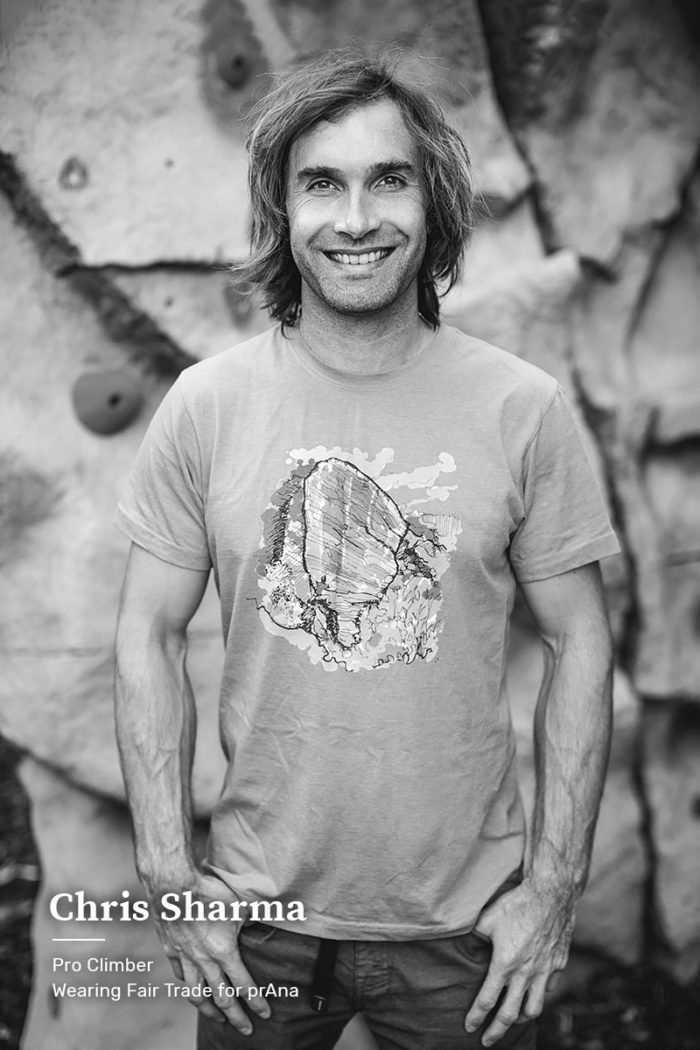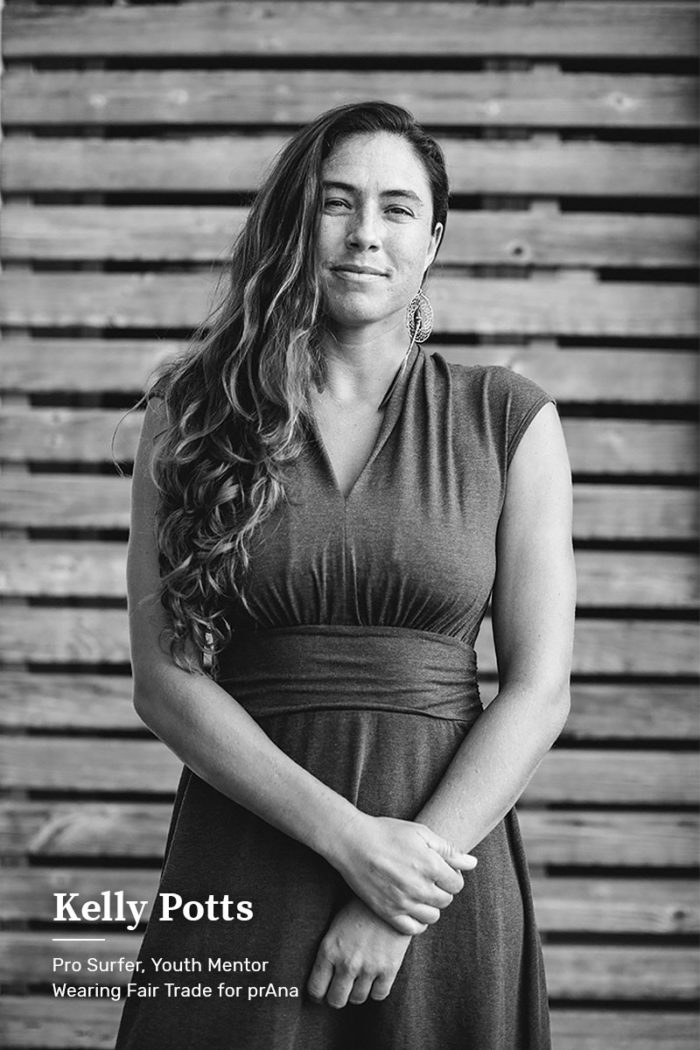 prAna was the first brand to launch Fair Trade Certified™ apparel, when the program began as a pilot in 2010. Beginning at one Fair Trade factory in India to make the Sol Tee, prAna now impacts the lives of thousands of workers around the world through their Fair Trade purchases.
Wearing Fair Trade for Outerknown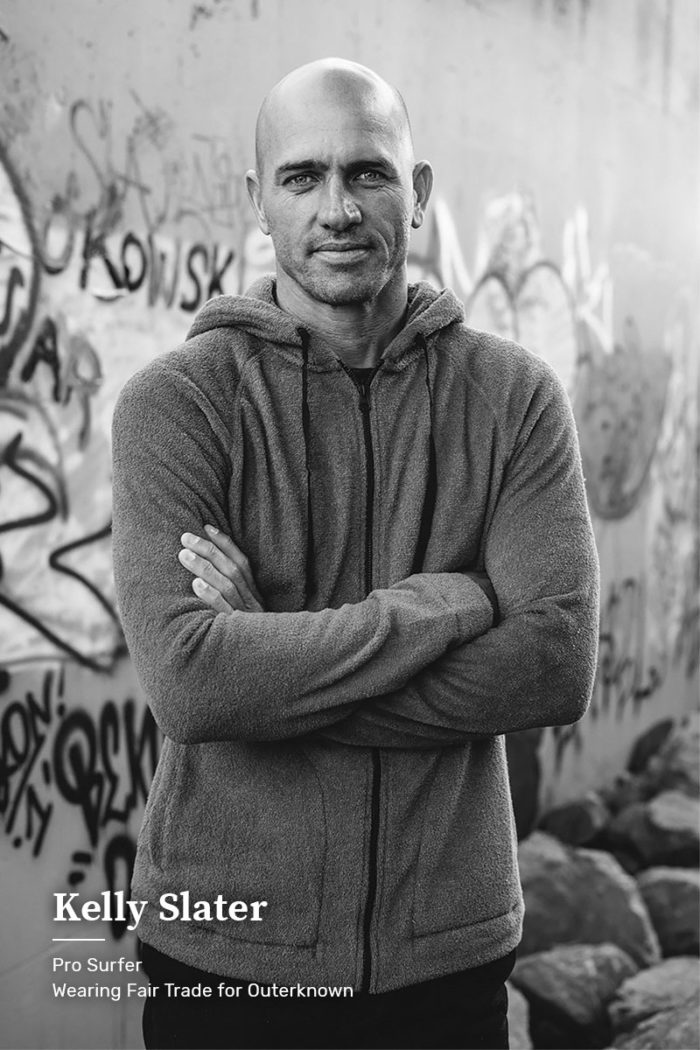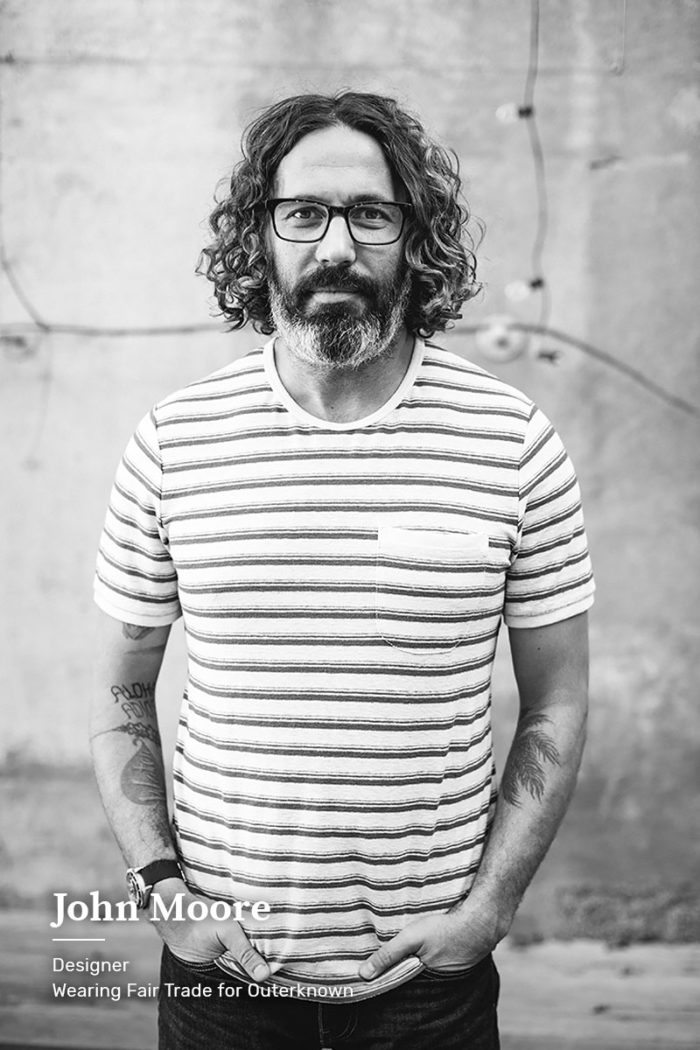 "We created Outerknown to smash the formula. To lift the lid on the traditional supply chain and prove you can actually produce great looking clothing in a sustainable way." – Kelly Slater
Outerknown was founded by 11 time World Surf League Champion Kelly Slater and acclaimed designer John Moore to make clothing that respects the environment and the people in their global manufacturing community. They launched their first Fair Trade line in early 2017- a collection of responsibly sourced, casual menswear from Hong Ho, a Fair Trade factory in Mexico. Workers there are just about to receive their first Fair Trade Premium Funds to improve their communities.
Wearing Fair Trade for Obey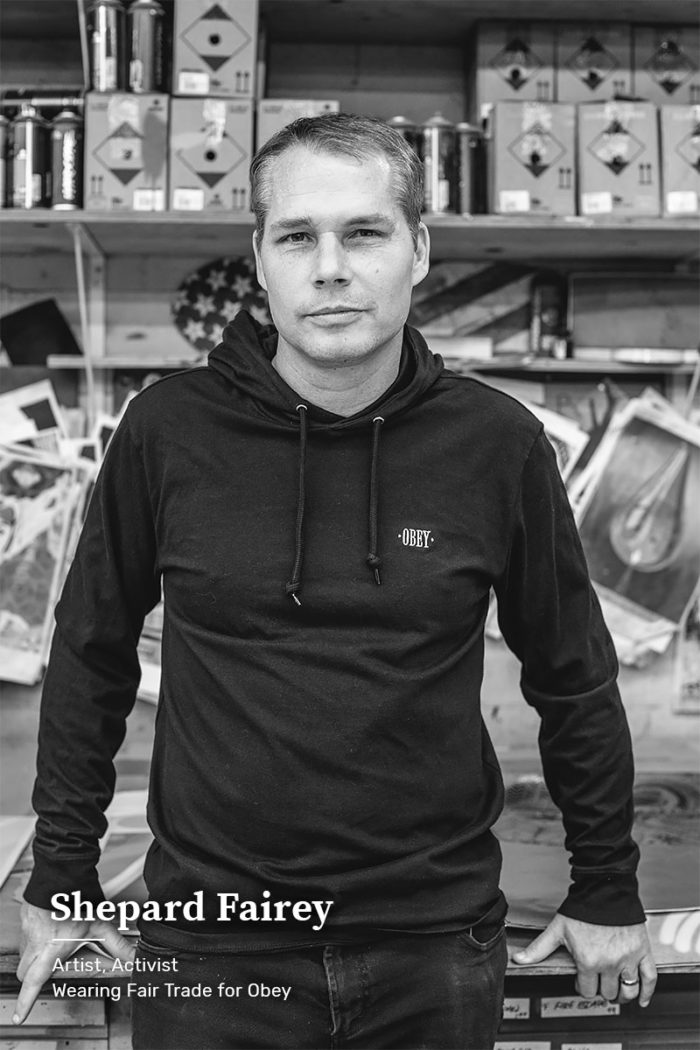 Obey's first Fair Trade products came out in 2015. They have since grown their offering to X styles, produced at Fair Trade factories in India, where workers enjoy safe, healthy working conditions and earn Premium Funds with every sale.
Wearing Fair Trade for Athleta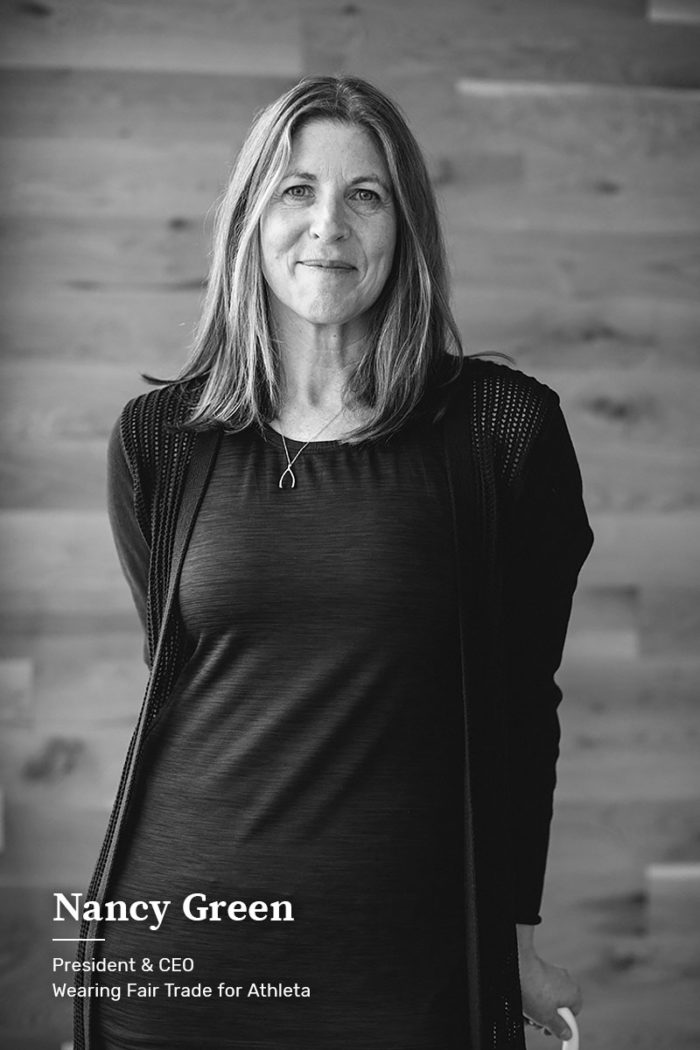 "Supporting women in their ability to come together to reach their full potential is core to our brand," said Nancy Green, president, Athleta. "Partnering with Fair Trade USA is an important and natural step in directly enabling the women who create Athleta clothes to positively affect their communities and families."
In January 2017, Athleta introduced its first Fair Trade Certified™ assortment with more than 40 styles in their spring collection, and will offer nearly 100 by the end of 2017.  The debut styles are produced at MAS, a newly Certified facility in Sri Lanka, where, the predominantly female workforce will collectively invest the financial premiums they earn into the needs of their communities.
Who Made My Clothes
By wearing Fair Trade, today and every day, we make a bold, collective commitment to the people who make our clothes. When you see a garment with the Fair Trade Certified™ seal, you know that it was made according to rigorous social and environmental standards, and that workers earned additional money with every sale.
The Long Road Ahead
Thank you to these individuals and companies who have recognized that responsibility and profitability can, and must, go hand in hand. Together we're taking on the long road ahead, step by step, carefully crafting the new normal.
Look for Fair Trade styles from these and other brands here on our website.