Our Suffering Has Just Started Say Survivors of Tazreen Fire
2 years ago
---
"You have forgotten the Tazreen fire incident but our actual suffering has just started,"
says Anju, who experienced severe head, eye and other bodily injuries during the fatal Tazreen Fashions Ltd. fire in Bangladesh in November 2012 that killed 112 garment workers.
Survivors of the Tazreen fire who recently talked with Solidarity Center staff in Bangladesh say they endure daily physical and emotional pain and in many cases, have little or no means of financial support because they cannot work. Some, like Anju, who is unable to work, have never received compensation for their injuries.
Bangladesh's $25 billion garment industry fuels the country's economy, with ready-made garments accounting for nearly four-fifths of exports. Yet many of the country's 4 million garment workers, most of whom are women, still work in dangerous, often deadly conditions. Since the Tazreen fire, some 34 garment workers have died and 985 have been injured in 91 fire incidents, according to data collected by Solidarity Center staff in Dhaka, the capital.
Some 80 percent of export-oriented ready made garment (RMG) factories in Bangladesh need improvement in fire and electrical safety standards, despite a government finding most were safe, according to a recent International Labor Organization (ILO) report.
The Solidarity Center has had an on-the-ground presence in Bangladesh for more than a decade. Through Solidarity Center fire safety trainings for union leaders and workers, garment workers learn to identify and correct problems at their worksites. But fewer than 3 percent of the 5,000 garment factories in Bangladesh have a union. " Despite workers' efforts to form unions, in 2015 alone the Bangladeshi government has rejected more than 50 registration applications—many for unfair  or arbitrary reasons—while only 61 have been successful. The rejections have jumped significantly from 2014, when 273 unions applied and 66 were rejected.
So that the world does not forget, here is the story of Anju and others who survived the Tazreen fire.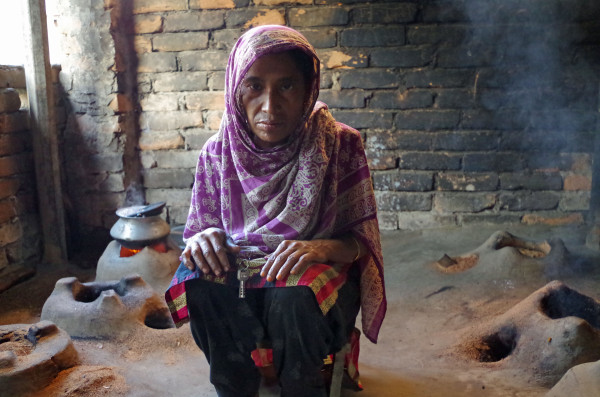 Anju, 45, suffers from neurological and other complications resulting from the injuries suffered during her escape from the Tazreen fire. She says the income her husband earns pulling a rickshaw cannot support their four children and pay for her medicine.
"The treatment cost is high and we cannot bear it," she says. "Everyday life is difficult."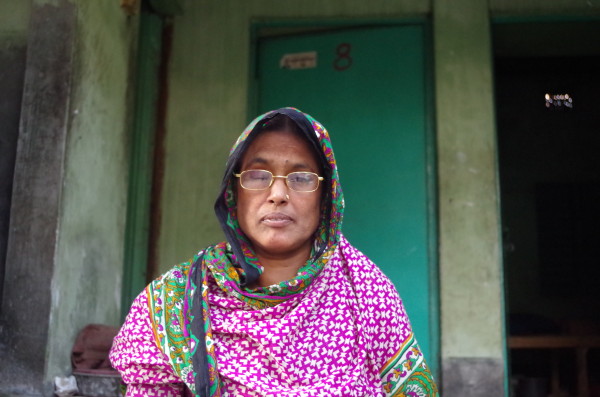 Shahnaj Begum, 48, and her daughter Tahera Begum, 30, both survived the Tazreen factory fire. Shahnaj was severely injured, including the loss of her right eye. Shahnaj received some compensation, but it was not enough to pay medical bills and ongoing support.
"Many lives could have been saved if the factory was not locked. The biggest tragedy for us is the culprits have not been punished."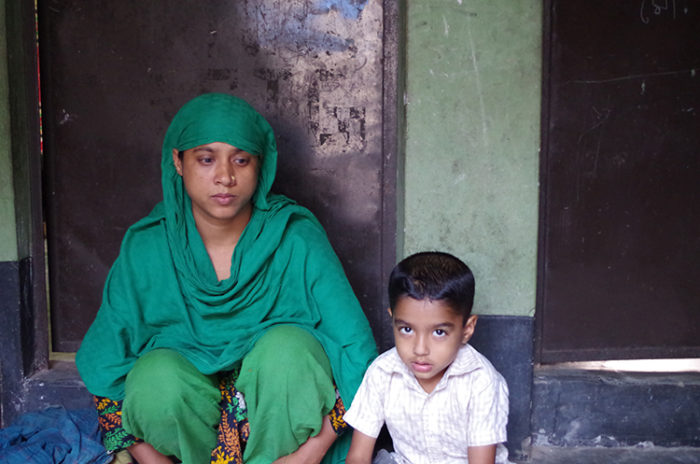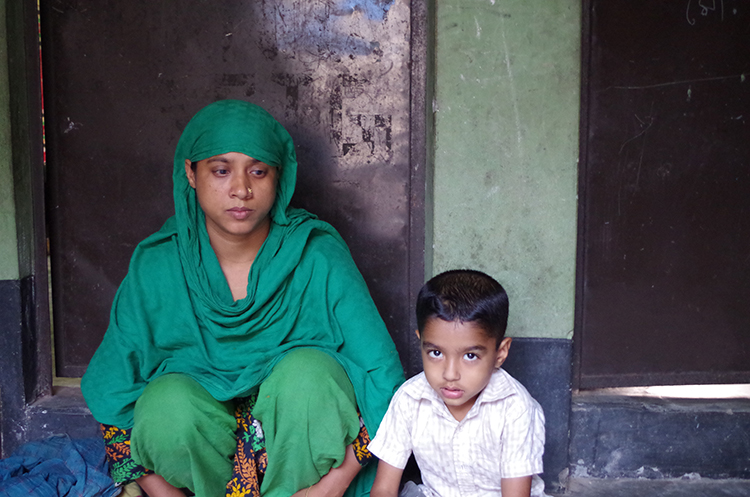 Jorina Begum, 25, cannot afford medical treatment for the injuries to her spine and body she sustained at Tazreen, and her physical condition is worsening. Jorina's sister, also injured when the factory burned, died recently. Now there is no one left to support the family. She says two things will give her peace of mind:
"I want compensation so that I can manage the support of my family members and I want to see that the person who is responsible for it is punished."