Meet the Shoemakers of Risqué Designs
2 years ago
---
Fashion Revolution is here to connect makers and producers to consumers. In the Philippines, we have teamed up with Risqué Designs to demonstrate to the fashion industry that this is possible. Risqué Designs make fabulous made-to-order shoes from various local materials and supports weaving and artisan communities through sourcing everything locally.
Their shoemakers may also appear at their shop where shoppers can get detailed information on the products they made. Which is impressive! Not many brands do this! We encourage more companies to give their makers the opportunity to meet customers and connect with them. This is a great way to establish brand reputation.
Below are the stories of the shoemakers of Risqué Designs.
JOSEPHINE (NENETTE)
Role: Sample Maker
52 years old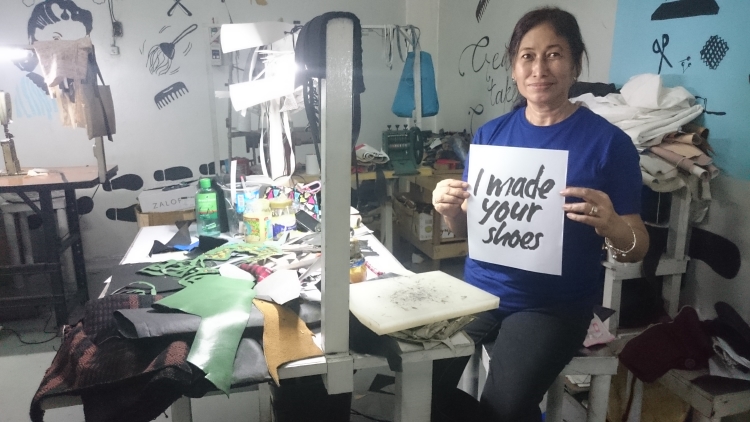 When did you start making shoes?
In the year 2000 until present
Tells us how you progressed into the role you have now.
When I first started, I was stitching shoes, I was a seamstress for Puma. But as I observed my colleagues who had other roles I wanted to take on bigger tasks in the assembling process.
What are your hopes and dreams in the future?
I hope to have a shoe factory of my own and be able to designs shoes like Tal does.
How long have you been working with Risqué Designs?
Just over a year
What makes working with Risqué Designs unique from your previous work places?
I am able to help Tal in the decision process of choosing appropriate materials and Tal's designs are uncommon and are different from mainstream shoes these days. It's also nice to work in a place that has a friendly atmosphere, where we could be a family to each other and help each other develop skills and expertise. I am enjoying my work here!
What is the hardest part of your job?
When a design has intricate details
What is your favorite part of the job?
When I am making sandals and flat shoes
Rudolfo (Rudy)
Role: Pattern Maker
44 years old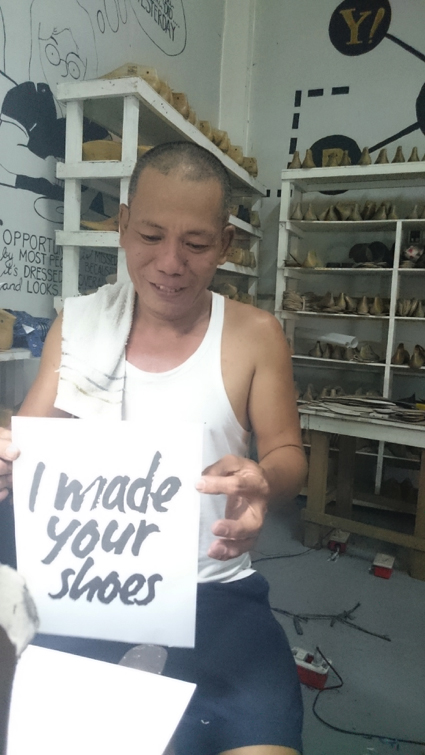 When did you start making shoes?
When I was 14 years old until now.
How did you start?
I started stitching shoes in 1983 and connecting the soles to the body of the shoes by 1984. From 1996 until today, I do everything.
 What is the hardest part of your job?
When there are complicated parts to assemble. You need a lot of patience!
 Do you like working with Risqué Designs?
Yes, I like it here.
ROMY
50 years old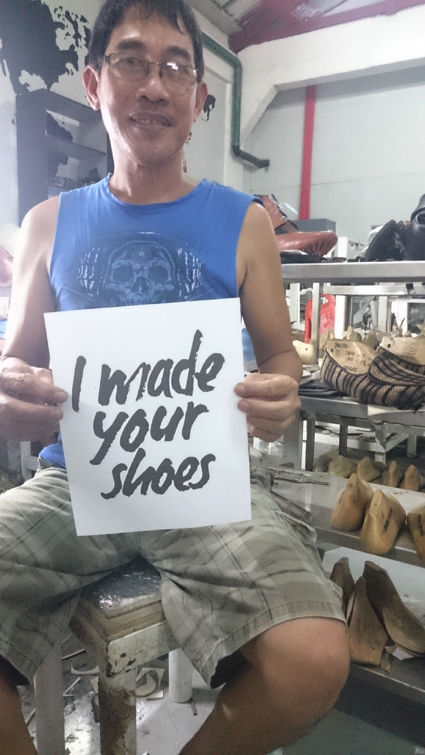 How did you start making shoes?
I started when I was 18 years old, like others I was also stitching parts of the shoes together.
What are your hopes and dreams for the future?
I want to be better in making shoes and to master the process.
What do you like doing in your job?
I like making men's shoes and casual shoes.
If you are in Manila, Philippines and want to explore the city, why not drop by at Risqué Designs' shop at the ground floor of Glorietta 3. The team is more than happy to meet you! Opening times are from 10am-9pm from Sundays to Thursdays and 10am-10am on Fridays-Saturdays.