Meet Atnan, Master Bag Craftsman
2 years ago
---
The whole story started with a need and an idea, but someone needed to make it happen.
Once you make a decision, the universe conspires to make it happen –Ralph Waldo Emerson
As we're working on the next generation of L&E's, I thought it was time for you to meet Atnan Z. – the master craftsman behind the 2B, Felt and Anirija collections who works at L&E London handcrafting studio in Skopje, Macedonia.
We met 2 years ago, as I was scouting for a master craftsman who will share my vision.
During our first sit-down, he told me his story – as a little boy he always played "making bags" as he waited for his father (a master craftsman) to finish work.
Naturally his first job was as a craftsman apprentice, I can't get enough of his story about his hand shaking under the supervision of his first employer.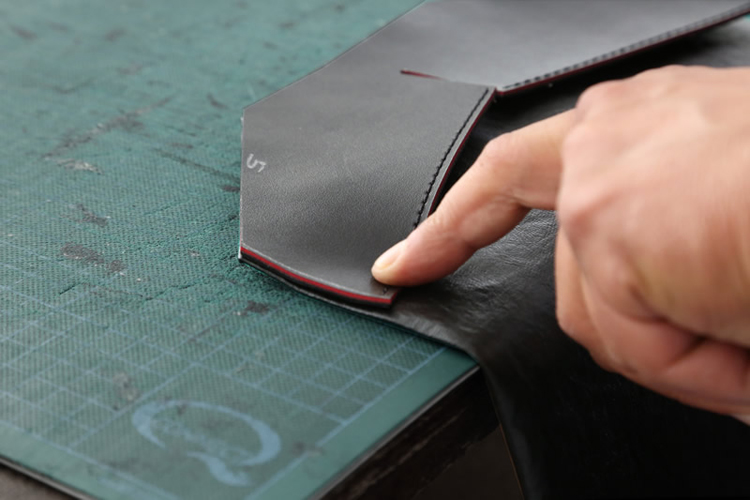 Hearing him talk transports me to another time, when all the master craftsman had open shops and you could see them crafting away, from pottery to handbags, (you could feast your eyes on crafts). But times have changed, now craftsmanship is a rarity around the world, so much so that he has had to make due with construction work at some point of his life.
He says working in construction has helped him think in an alternate way, which in turn, made him a better craftsman.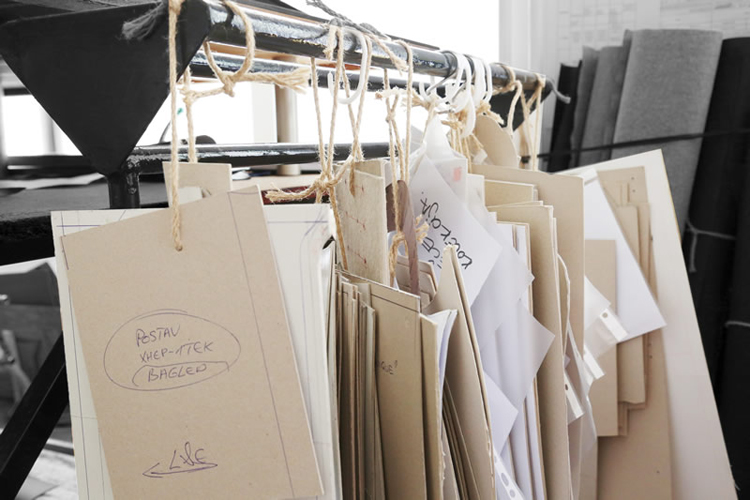 True to form, having worked with him for 2years now, I can say he comes up with creative ideas and thinks out of the box that enables us to push the boundaries on design.
It is in collaboration that the nature of art is revealed – Steve Lacy
Atnan and I work very closely, I come up with the ideas and he comes up with the solutions, lately he's gotten to grips with the product so well, that he comes up with ideas and I with solutions! After which we have a testing and adjusting period before running small series.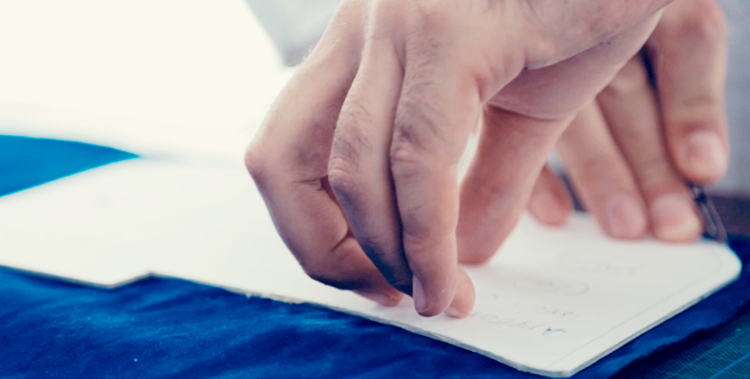 He is a very shy and reserved man but I did manage to get him to tell us at least – what he found to be most the challenging thing about making an L&E?
"The most challenging thing was to let go of everything I knew. Working with cellulose materials requires adjusting tools and we have introduced new details in making and finishing which also required a bit of getting used to. But once you understand the purpose of every detail you understand that unlike other bags, here nothing is left to chance. "
I couldn't have said it better! Now you know a little bit more about more about the man behind the bag.
For more info and to see Atnan's masterpieces visit: www.lnelondon.com