Jit-win-yan – an Ethical and Empowering Jewellery Line
10 months ago
---
As consumers we are becoming more ethically conscious. We now recognise the importance of understanding who is making our clothes and where they are coming from. Luckily, there's a growing opportunity to buy straight from the source as, with the support of non-profit organisations, ethical brands are increasingly being given the platform to bring their products to market.
Safe Child Thailand is a UK-based charity that works to safeguard at-risk children in Thailand. The organisation has partnered with a women's centre in Thailand to bring beautiful handmade ethical jewellery to British consumers while empowering vulnerable women in Thailand.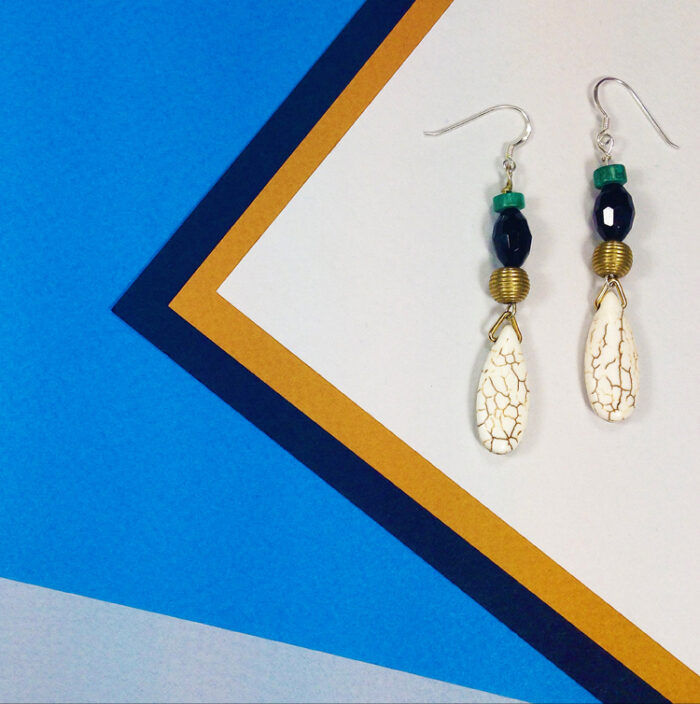 Thailand has a long-standing reputation for sex-tourism, with hundreds of thousands of tourists visiting each year to take advantage of its nightlife. The number of sex workers in Thailand is estimated to be as high as 2 million. Chonburi province, just south of Bangkok, is a sex-tourism 'hotspot' and home to tens of thousands of prostitutes who work in bars, massage parlours, nightclubs and brothels under the watchful eyes of traffickers, pimps and bar owners.
The centre never looks down on marginalised women, it's about empowerment, giving energy and self-confidence – Mee* who attends the women's centre
Kai found herself working in Chonburi. She, like many other women, came from a poor rural community. She had left her family, children and home in an attempt to earn a living in the city, but she quickly found herself consumed by a dark world of exploitation. So many vulnerable women share a similar fate to Kai and end up working in a degrading and low-paid job, with little freedom, no dignity or opportunities to educate themselves, gain vocational and life skills or even realise their basic human rights. Fortunately for Kai, she found a women's centre – established to support and empower women who have nowhere else to turn.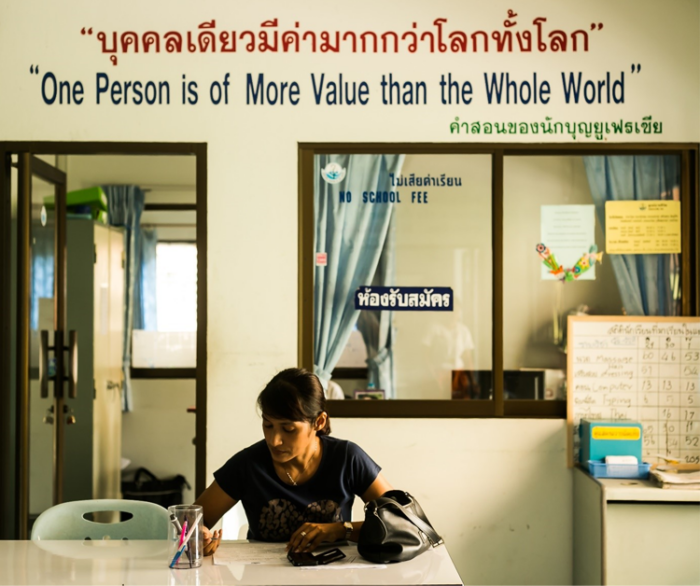 As well as providing support, the women's centre has several courses including a bespoke jewellery course which offers a real alternative to a life spent working on the streets. The course provides design and craft training, commercial knowledge, peer mentoring and professional support to empower women to create and sell their own jewellery. Jewellery that builds a brighter future and gives them the chance to escape a life of exploitation. The women at the centre created a brand for their jewellery – Jit-win-yan (จิตวิญญาณ) which means "spirit" or "soul".
The logo they created represents the Thai word for "woman" and the blue colour symbolises support, strength, warmth, security, peace and love. Not only did they create a beautiful line of unique jewellery but they also created a community and a safe place for women like themselves. Before they started making their unique pieces, they made simple leather blue friendship bracelets to symbolise unity and sisterhood.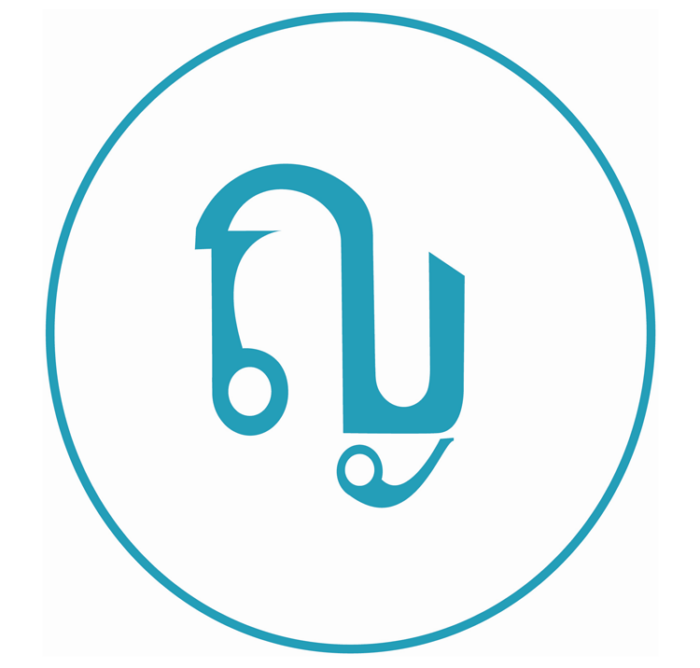 They made matching friendship bracelets to give to all the women at the centre so that when they were out working in the street and saw someone else wearing one – they knew they had a friend. – Charlie, Head of Programmes at Safe Child Thailand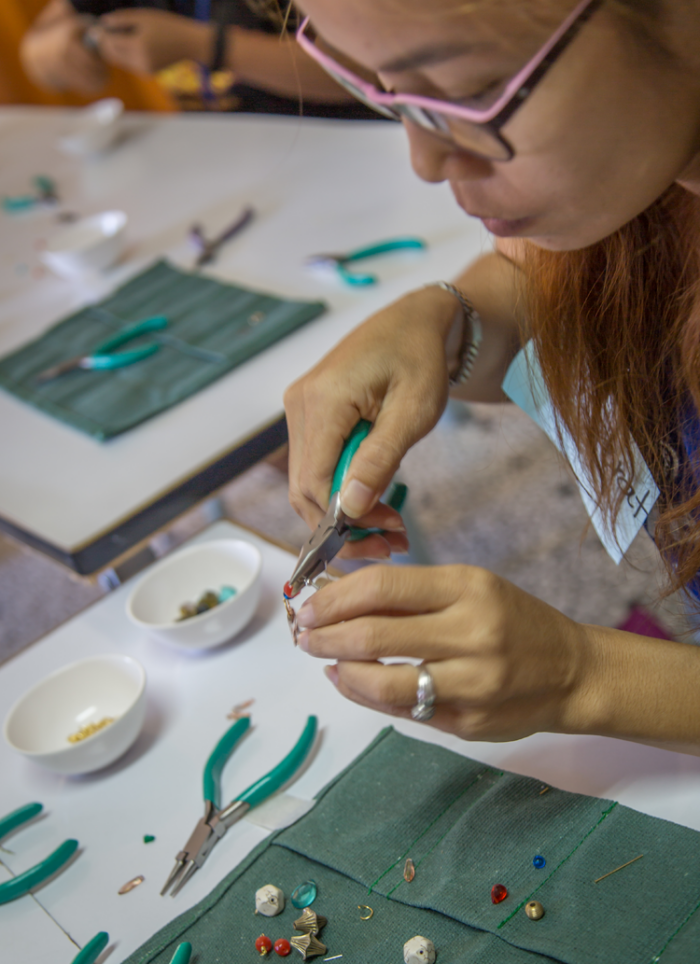 Kai joined the jewellery course and learnt how to design and craft jewellery, source semi-precious stones and a host of entrepreneurial skills to market and sell her jewellery. It gave her the opportunity of a new life, away from prostitution and bar work. She was even able to move back to her family home to be with her children.
Using her new skills, Kai has set up a small business making and selling jewellery and now teaches children and their mothers in her village how to make their own jewellery that they can sell at schools and local markets. She has become a wonderful role model for her children and the community, making sure they are not subjected to what she went through.
Through purchasing unique ethical jewellery, you can empower vulnerable women directly and give them a chance in life.