#FashRev 2016: Pachacuti and Bourgeois Boheme
2 years ago
---
There are fourteen fantastic brands that grace the #FashRev 2016 campaign. Alice Wilby, Stylist and Co-Founder of Novel Beings, has interviewed each one about being part of the Fashion Revolution.
Read on to hear from Pachacuti and Bourgeois Boheme…
---
BOURGEOIS BOHEME – (London and Portugal)
Bourgeois Boheme was founded in the spring of 2005 by Vegan, Alicia Lai. Having worked as a Podiatrist for 15 years in both Australia and the UK, Alicia decided it was time to swap foot care for footwear and make her dream of running a business based on her vegan beliefs a reality.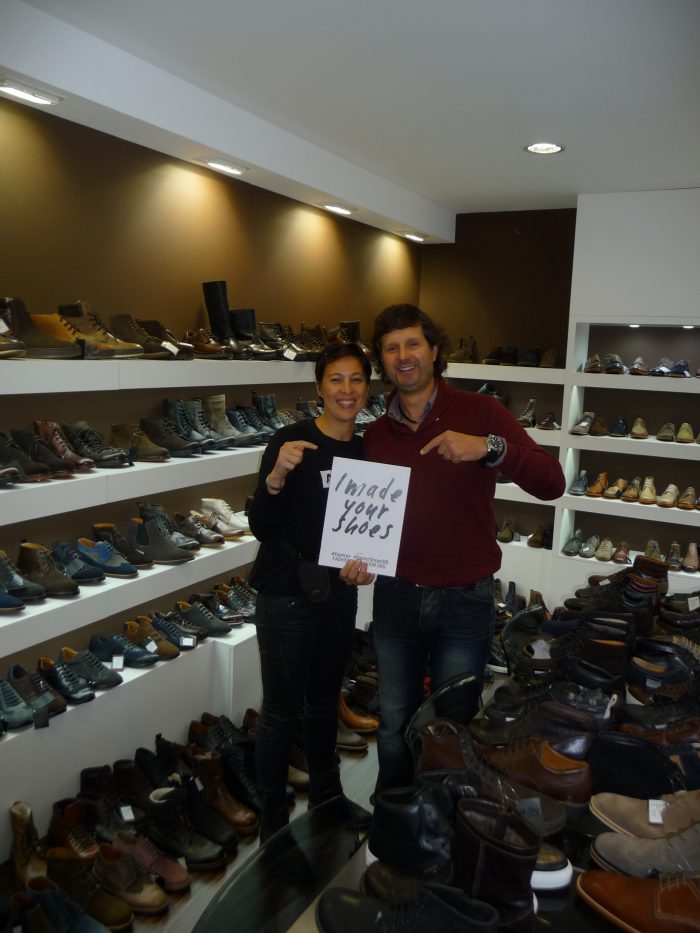 Why do we need a Fashion Revolution?
Unfortunately it has taken the horrific disaster that occurred on April 24th 2013 for the world to take note of the unhealthy state of the fashion industry.  There is too much throwaway fashion, too much emphasis on high-end labels and no recognition for labels that have been doing "it right" from the beginning. There is an increase of people demanding to know how and where products are from and for us it is about communicating this in a friendly non-judgmental tone. We hope that with Fashion Revolution highlighting the right way to do things, people will take note.
Who made your clothes?
Our collections are handmade by artisans in Portugal in two factories in São João da Madeira.  These two factories were handpicked by Bourgeois Boheme founder Alicia and she visits them several times a year.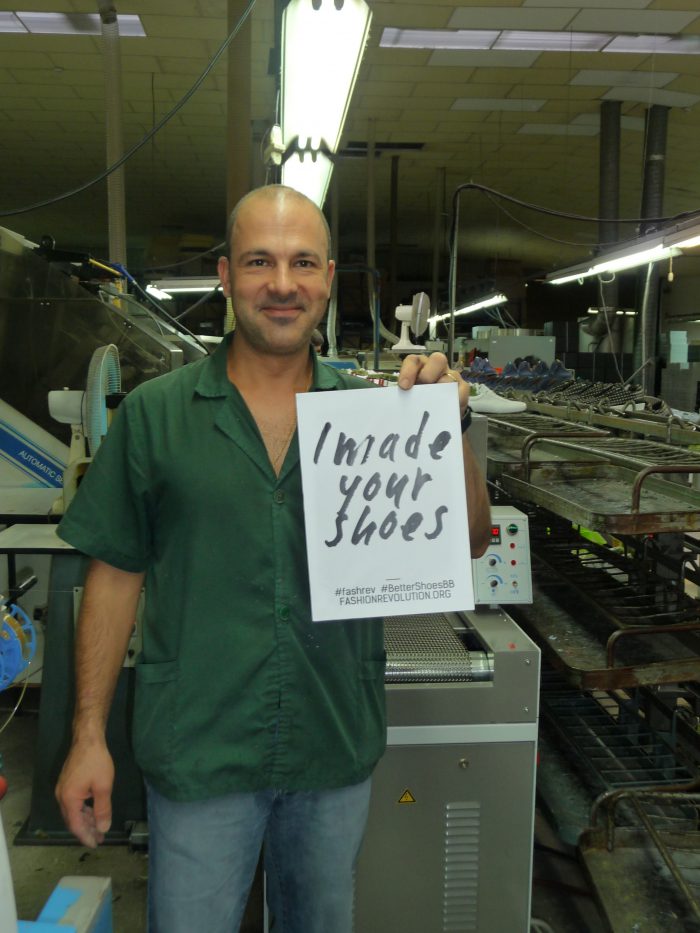 What inspired you to be a sustainable brand?
Alicia did not want Bourgeois Boheme to be just another shoe brand and our team lives by her vision to run an amazing brand that makes a positive difference. Combining veganism, eco-friendly production, artisan manufacturing and stunning designs is challenging, but we take pride in making our brand-exclusive shoes in an ethical manner. We use the finest eco-friendly Italian vegan leathers and creating a long lasting product is very important to us
Of course, this would never have been possible without the support of our loyal customers, so we'd like to say a big thank you to you all!
---
Pachacuti
A true fairtrade pioneer, Pachacuti supports hundreds of rural women in the Andean region through fair wages, training, investment, loans, healthcare, childcare and year-round employment. Alongside their global brand Pachacuti have created hats for Paul Smith, Gieves and Hawkes and Cath Kidson to name a few. Their founder Carry Somers is also co-founder of Fashion Revolution.
Why do we need a Fashion Revolution?
We don't know the true cost of the things we buy. The fashion industry supply chain is fractured and producers have become faceless. This is costing lives.  All over the world, people are suffering and our environment is at risk as a direct result of the lack of transparency in our fashion supply chain. Pachacuti has been at the forefront of supply chain mapping. Pachacuti has mapped our hats back to the GPS coordinates of each weavers house and the parcels of land where the straw grows. Transparency is the first step in transforming the industry and is a way to bring wider recognition to the many skilled artisans within the fashion supply chain.
Who made your clothes?
Weaving a Panama Hat is high craft. Unlike the journey taken by most Panama Hats in the world, which pass through the hands of around seven different intermediaries (known as 'perros' or dogs due to their unscrupulous purchasing practices) Pachacuti works directly with our artisans in every step of the process, weaving, dyeing, blocking, finishing, to ensure that as much of the final value as possible remains in their hands. For the women who work in the weaving associations supported by Pachacuti, weaving is more than an art, more than a skill; it represents the cultural heritage of an entire community. We have worked with the same women's association for 15 years and funded the establishment of a new organisation last year to work with younger weavers to encourage the next generation to keep up these skills.
What inspired you to be a sustainable brand? 
On a research trip to Ecuador in 1990 for my Masters in Native American Studies to study textile production, I was shocked by the inequitable trading patterns I witnessed.  Seeing the weighing scales, an international symbol of justice, being loaded with wool on one side and then seeing the producers being charged a price which bore no resemblance to the supposed cost per kilo, I felt a sense of outrage at the clear discrimination before me.  Quechua speakers with only rudimentary Spanish and low levels of numeracy were at the mercy of the middlemen when it came both to buying the wool and selling their finished garments.  I met two producer groups who had experienced arson attacks due to the threat which the creation of worker co-operatives posed to the established order where intermediaries made profits at the expense of the producers.
I had a fully funded PhD ahead of me and if I hadn't picked up Anita Roddick's autobiography and read it in the garden one sunny day, I would undoubtedly have continued in academia and my life would have been very different. But I didn't. I read the book from cover to cover that day and decided that if one woman could make such a difference in the beauty industry with no experience, there was nothing to stop me from doing the same in the fashion industry.
---
Download the 2016 campaign posters here
Video of Jonathan filmed and produced by Rachel Jones, Futerra