#FashRev 2016: Christopher Raeburn, Plastic Seconds and Doodlage
2 years ago
---
There are fourteen fantastic brands that grace the #FashRev 2016 campaign. Alice Wilby, Stylist and Co-Founder of Novel Beings, has interviewed each one about being part of the Fashion Revolution.
Read on to hear from Christopher Raeburn, Plastic Seconds and Doodlage…
---

Christopher Raeburn  (London, England)
A pioneer of the remake, reuse, recycle philosophy, Christopher Raeburn makes the kind of effortless beautifully high-end women's and menswear that has just seen him win Breakthrough Designer at this year's GQ Men of The Year Awards.
Why do we need a Fashion Revolution?
The time for change, consideration and concerted action is now – we cannot continue to consume clothing without the thought of who it's made by and what it's made from.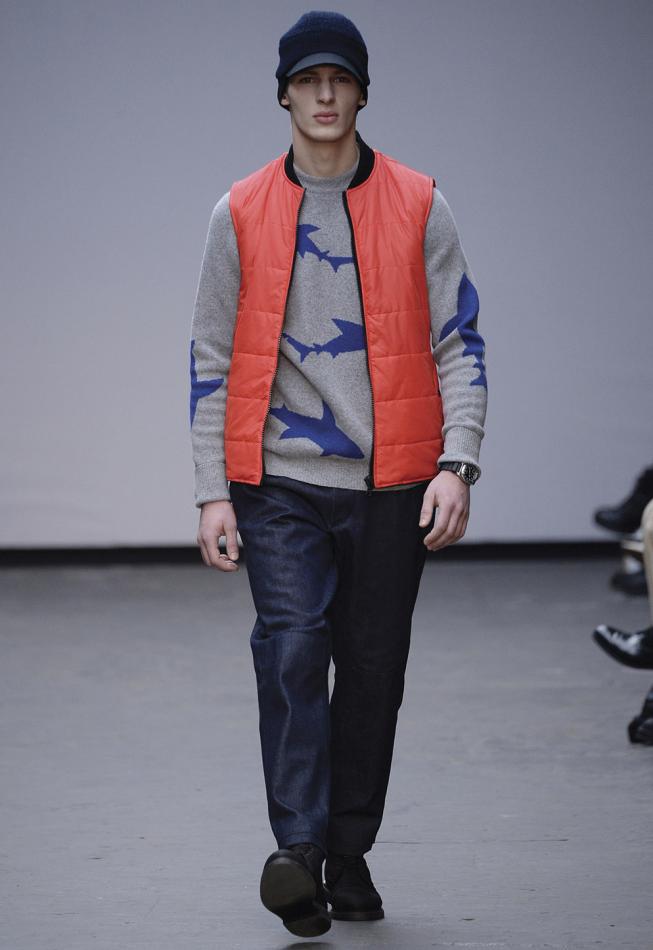 Who made your clothes?
Our company was started with a clear philosophy; Remade in England. We deconstruct original military items and intelligently remake them into contemporary, wearable garments. The Remade concept is the driving force for our company and has helped to direct every design decision we make as the company has grown.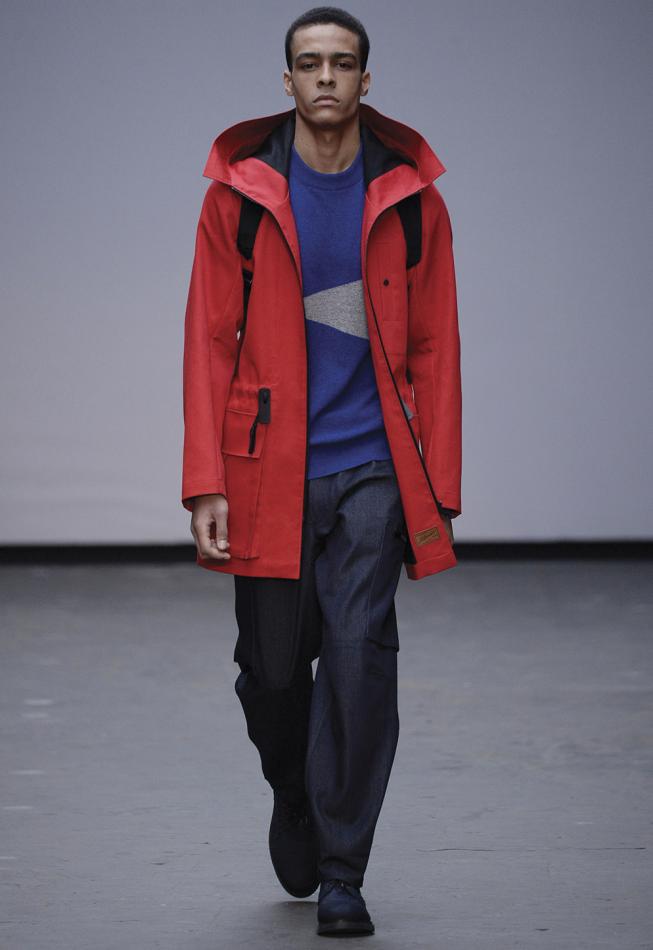 What inspired you to be a sustainable brand?
I was always fascinated by functional fabrics and I was naturally drawn to military garments as they have so many properties; they're often waterproof, windproof, breathable for example and they always have so many details. When I was at the Royal College of Art I was interested that you couldn't find many of the military fabrics on a roll, and yet there were surplus garments in abundance and so one thing led to another and the Remade concept was born. Provenance of fabrics, manufacturing and quality are incredibly important and when coupled to our brand values they help to keep the company making the right choices.
---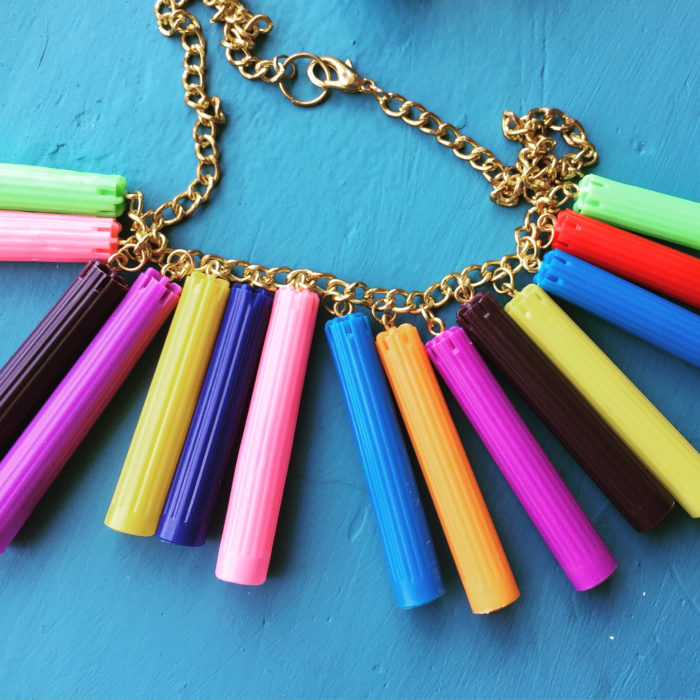 Plastic Seconds (London – England)
Proving one mans trash really is another mans treasure, designer Maria Papadimitriou stumbled upon a veritable treasure trove when she discovered her council were unable to recycle the colourful plastic odds and ends left over from her household recycling bin and set about lovingly Up-Cycling them into playful accessories.
Bursting with humor and wit, these thought provoking beauties will really brighten up your day and outfit. And if you're feeling inspired, Maria offers a bespoke service, up-cycling pieces from your own household waste.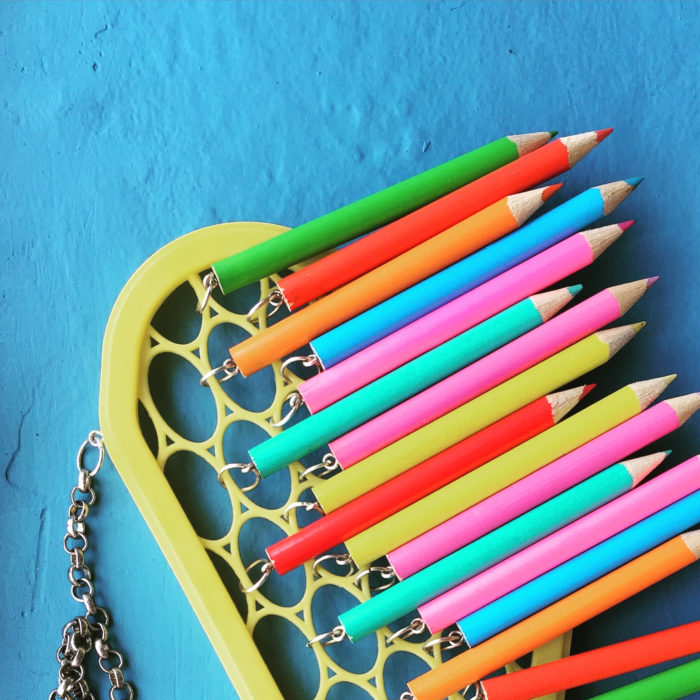 Why do we need a Fashion Revolution?
I think there needs to be a general shift in perspective for us consumers. For example if we really understood the experience of the women who are making clothes in such terrible working conditions, would we buy them? Fashion Revolution is an inspiring movement because it positively educates consumers by discussing alternatives and solutions.
Who made your clothes?
At the moment Plastic Seconds is a one-woman show! I hand make all jewellery pieces from my home studio in London.
What inspired you to be a sustainable brand?
I remember very clearly the excitement I felt when I started sourcing materials for Plastic Seconds. All the items I found felt so beautiful, especially because they had been salvaged from a bin!
If it wasn't for the recycling message in my work, I'm not sure I would have become a jewellery designer, but the resourcefulness required in sustainable design is a joy to me and it enriches others areas of my life too.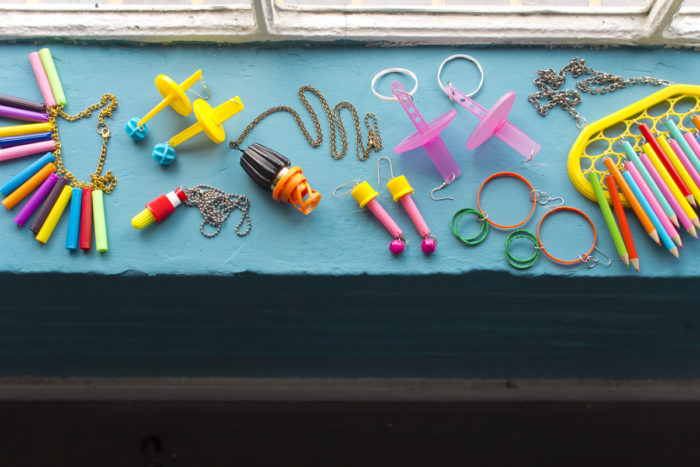 ---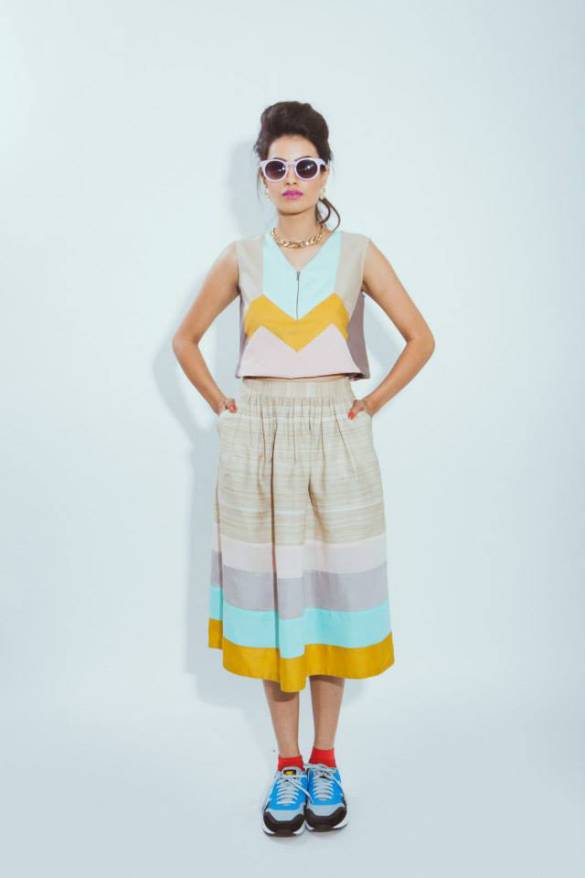 DOODLAGE (New Delhi – India)
Drawing on a deeply rooted cultural tradition of recycling, designer Kriti Tula works with production waste, dead stock and rejected fabric to loving craft her textural, patchwork designs. A new lease of life has never looked so good! 
Why do we need a Fashion Revolution?
Why do we need fast fashion brands? Why do we need to shop so frequently? If you can answer those questions then you would know why do we need a Fashion Revolution!
I believe all brands must ensure their employees are paid properly and their working conditions are decent, even if it means reducing margins to accommodate necessary pay scales. The clothing industry is mammoth. So many of the amazing clothes we wear are produced by people in developing countries in not so amazing conditions and they should be acknowledged and respected. Hopefully Fashion Revolution can help. Also, globally the demand for fashion products is growing year on year, across the board from fast fashion to high fashion and this creates more post-production waste than people realize. Why not use this waste, extend its life by using it to create new clothes instead of creating more waste? This is what I do with my brand Doodlage.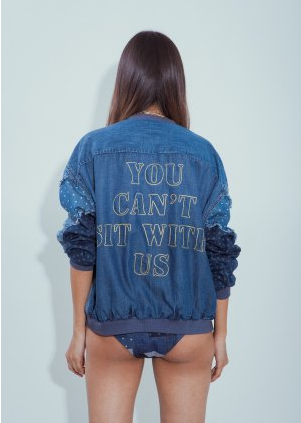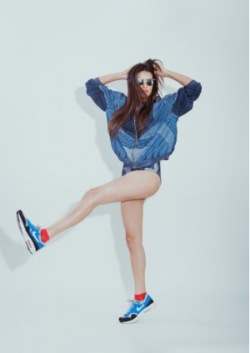 Who made your clothes?
I work directly with a team of 20, who are trained in Up-cycling. We use every little bit of the waste fabric. If we can't directly use it in a piece of clothing, it is embroidered back in to an item of clothing or re-knitted into scarves and snoods.
What remains is used as fillings for mattresses and cushions, which are then given away to people in need during our brutally cold Delhi winters.
What inspired you to be a sustainable brand?
Doodlage, as a brand actually developed over a period of time. When I left design school and started working in fashion I realized I wanted to find an alternative to high fashion or traditional India fashion. When I discovered eco fashion and all the options within it like organic or slow fashion I was incredibly intrigued by all the possibilities and opportunities eco fashion offered.
One such opportunity was to work in a huge export set-up, where I quickly discovered just how much fabric is wasted, due to things like minor defects in the cloth or just because it's end of line and on one wants it.
It seamed so obvious to me that there was so much life left in these fabrics and I thought if I ever start something of my own, I would rather fix up what already exists.
Up-cycling can be a slow process, but it is also so much fun, piecing garments together like a puzzle, so putting a collection together is really exciting!
---
Download the 2016 campaign posters here
Video of Kimberley filmed and produced by Rachel Jones, Futerra