Fashion Revolution Founders Amongst London's Most Influential People 2016
2 years ago
---
Fashion Revolution founders Orsola de Castro and Carry Somers are amongst London's most influential people in the 2016 Progress 1000 awards. The awards by the Evening Standard celebrate the people who are driving progress and innovation in the capital. Carry and Orsola were listed in the Social Crusaders category under the Equality Champions section, alongside the Duke and Duchess of Cambridge, Duchess of Cornwall, David Beckham, Richard Gere and Stephen Fry.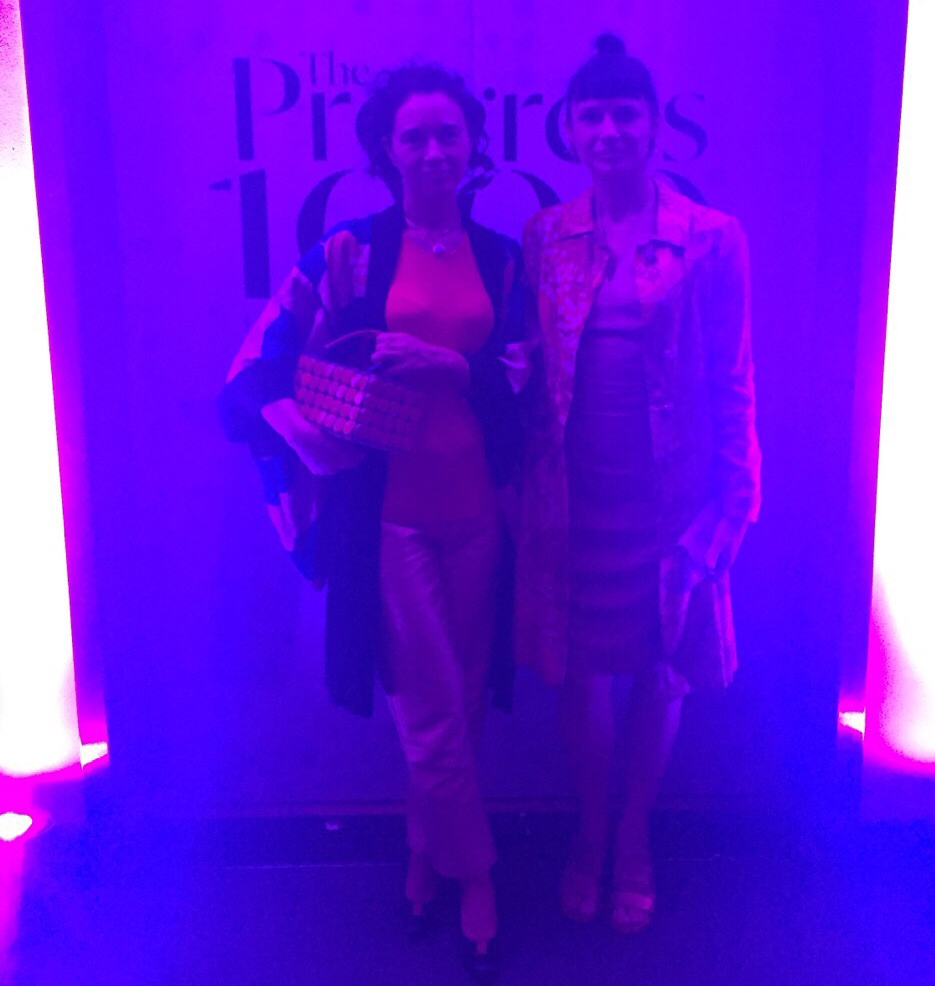 Leading lights from the worlds of art, music, TV, film, food, business, sport, fashion and politics came together for a star-studded evening as the Evening Standard published its annual list of influential Londoners. It is the 10th edition of the annual list and therefore a particular celebration of a decade of progress, and of those who make it possible. HRH Prince Charles was named Londoner of the decade and gave a passionate speech about his work with disadvantaged young people and the need for a socially inclusive built environment in the London of the future.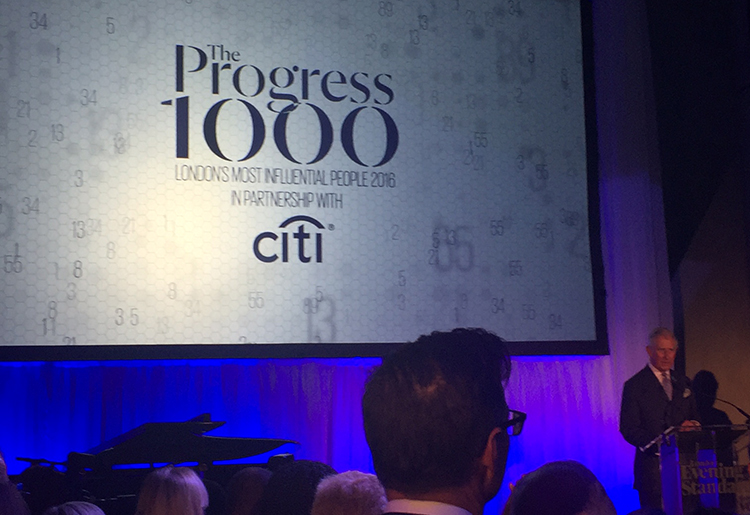 The event was held at the Science Museum and guests had the opportunity to see the museum's new gallery space dedicated to mathematics and designed by the late Dame Zaha Hadid. Mercury prize-winner Benjamin Clementine sung at the event and there was also a performance of music from Philip Glass's opera, Einstein on the Beach.
Citi, one of the sponsors of the event, said of the outstanding individuals on the list "in many ways, it is in their optimism for improving our world that we too believe in a better tomorrow. In their future focus, we direct our curiosity to discover what comes next. In their determination, we strive to be more passionate, taking responsibility for our own progress and the choices it requires."  Carry and Orsola believe in a better fashion industry for tomorrow, and are inspiring a new generation of Fashion Revolutionaries to help make this happen. This is summarised in the Fashion Revolution motto: Be Curious, Find Out, Do Something.
See the full #Progress1000 list here: http://www.standard.co.uk/news/the1000