Why Transparency matters
---
We believe transparency is the first
step to transform the industry.
And it starts with one simple question:
Who made my clothes?
This is our focus for the next five years. We believe this simple question gets people thinking differently about what they wear. We need to know that as consumers, our questions, our voices, our shopping habits can have the power to help change things for the better. With more consumers encouraging brands to answer 'who made my clothes?', we believe Fashion Revolution has the power to push the industry to be more transparent.
Downloads
Although our resources are free to download, we kindly ask for a £3 donation towards booklet downloads. Please donate via our donations page
Fashion Transparency Index – New for Fashion Revolution Week April 2016
Fashion Revolution and Ethical Consumer have partnered up to publish a Fashion Transparency Index which ranks companies according to the level of transparency in their supply chain. Together we wanted to find out what companies are doing towards improving social and environmental standards and how much of that information they share with the public. The first edition of the Fashion Transparency Index includes 40 of the biggest global fashion brands.
With this Index, we hope to track the fashion industry's progress towards greater transparency, ensuring that together we are pushing for more information and better practices.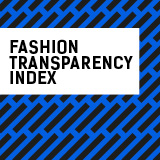 White Paper
On 2 December 2015, Fashion Revolution launched our White Paper on Transparency in the Fashion Supply Chain in Brussels.The paper sets out the need for more transparency across the fashion industry, from seed to waste. The paper contextualises Fashion Revolution's efforts, the organisation's philosophy and how the public, the industry, policymakers and others around the world can work towards a safer, cleaner, more fair and beautiful future for fashion.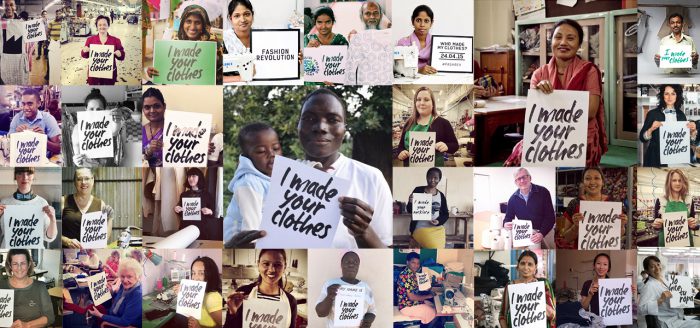 The situation now:
Brands don't even know who makes their clothes.
The Behind the Barcode report found that out of the 219 biggest fashion brands, only half actually knew what factories their products were made in, and only a quarter of brands knew where things like zippers, buttons, thread and even the fabric came from. And it's not just brands and retailers. There are lots of middle-men involved too – wholesalers, agents, supply chain managers, and distributors. These are important and profitable parts of the industry that the public doesn't really see.
Why we need transparency.
Lack of transparency costs lives. It's impossible for companies to make sure human rights are respected and that environmental practices are sound without knowing where their products are made. That's why transparency is essential. Transparency means companies know who makes their clothes – at least where they are stitched as a first step – and communicate this to their customers, shareholders and staff.
This is what Fashion Revolution is asking for.
Knowledge, information, honesty
Here are some ways that companies can demonstrate their commitment to transparency:
Showcase positive examples of brand/producer relationships.
Make one product transparent. Companies could do this through tools like Provenance, Caretrace or QR codes.
Make at least one supply chain transparent. Companies could do this through tools like String , Sourcemap or Cotton Connect.
Map out all your suppliers.
Document this in an internal database, at least your company knows itself.
Publish all your suppliers publicly.
We recognize that being transparent is difficult. As a business, you might fear transparency because you don't want it to jeopardize your competitiveness, or because you might not be able to answer workers or suppliers if questions are asked, or because it might uncover issues you don't know how to resolve.
But we live in an era when personal and corporate secrets can be unraveled with a few lines of code or clicks of the mouse, and so today, it is only a matter of time before the public discovers the facts. Transparency therefore is an issue of brand reputation.
There's no excuse anymore. As a company, your greatest fear should be that more tragedies like Rana Plaza will happen again, and you'll be complicit. Fashion Revolution is here to help companies see through these fears. We're here to show that knowing who makes your clothes is a first important step towards ensuring these kinds of tragedies are no longer possible.
Not only is transparency about understanding and reducing any risk to your company reputation but it can also be good for business. Knowing who makes your clothes and where, being in better touch with your supply chain, means you can understand it more clearly and make more informed business decisions.
Everyone keeping
companies accountable
together
To be truly transparent, we also need to be accountable so that we and others can be sure what we say is true. Fashion Revolution Day is not holding companies to account, that is the job of customers and certifiers. Fashion Revolution is here to celebrate the companies who are doing one of these things to be more transparent about who makes their clothes. It's up to shoppers to make sure companies are doing what they say they are.
[1] Baptist World Aid Australia 2015 report.